This boxing legend spent a whopping $7.7 million for this ultramodern home, which he paid in cold cash! The new home is located on Miami Beach where the sun always shines. Let's take a look into his new home and let's see if it's really worth the millions of bucks!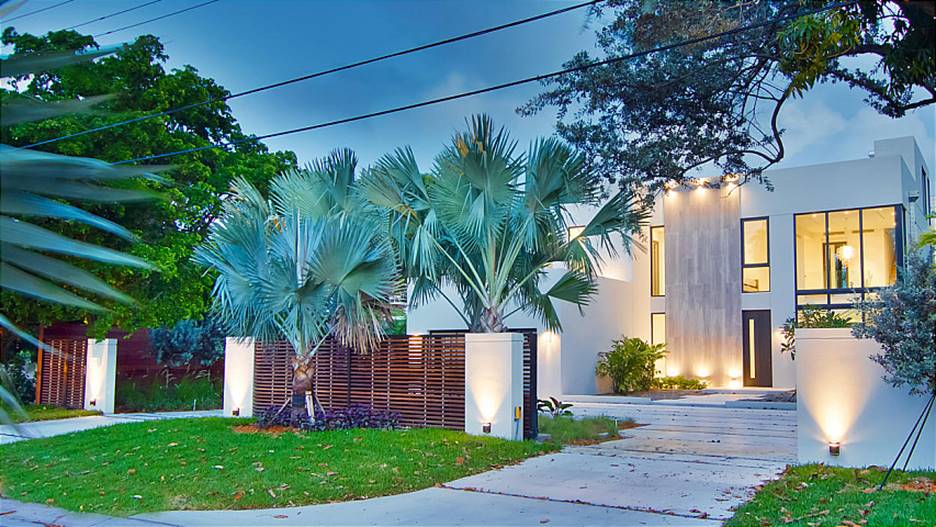 From the outside it already has that wow factor. Palm trees greet you by the gate and smart indoor lighting makes the house look really inviting.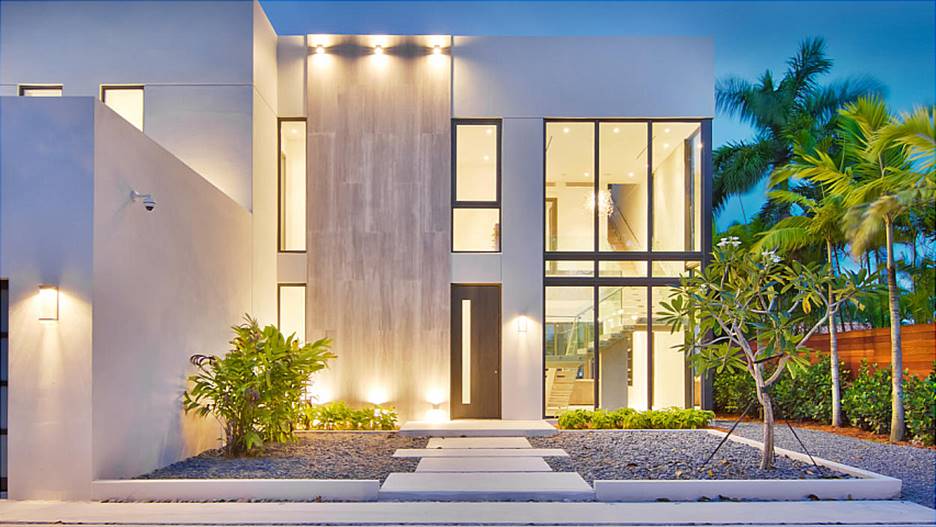 The house sits on 5,200 square feet of land. It has is open-plan space that features glass and steel floating staircase, 5 bedrooms and bathrooms, and formal living and dining rooms.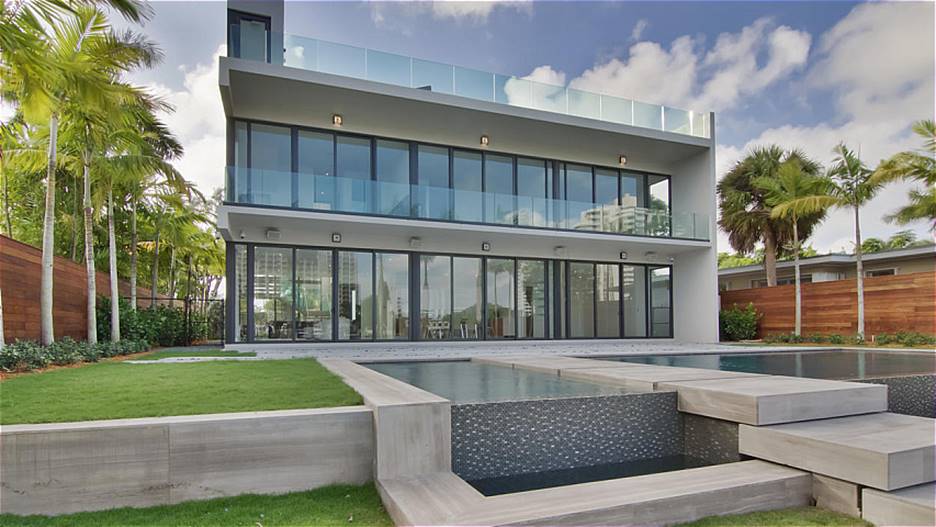 The perimeter of the property is surrounded by Ipe privacy walls. The backyard shows a zero-edge swimming pool with a spa, deck and private dock. The rooftop patio and outdoor kitchen finishes put the last touches to its waterfront setting.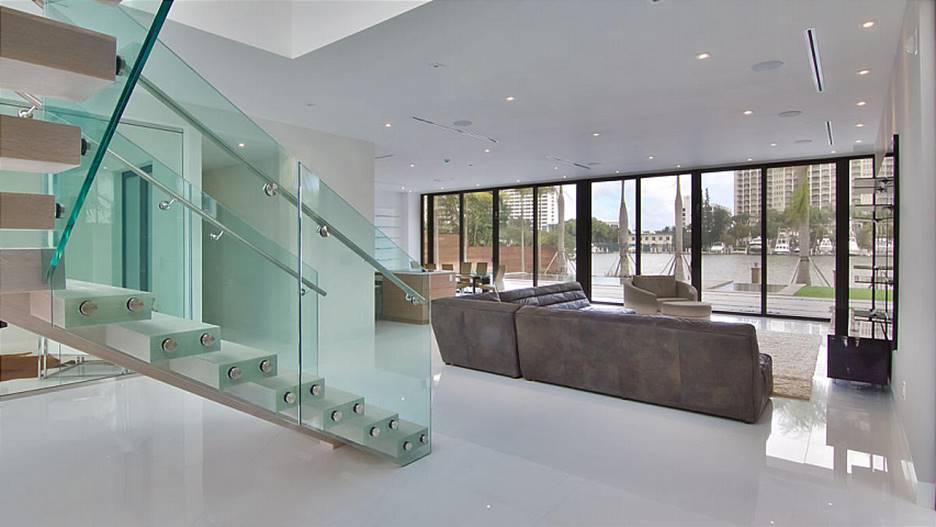 The staircase is made of glass, wood planks and steel that makes it appear like it's floating. From the leather upholstered sofas you will get a beautiful view of the water.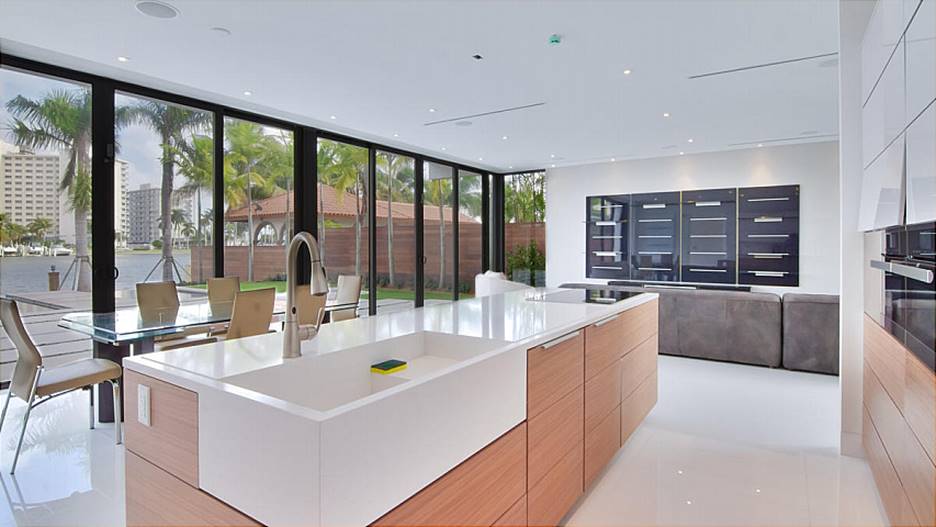 The kitchen is a mix of white countertops and wooden furnishings. It looks like a page from the Ikea catalogue.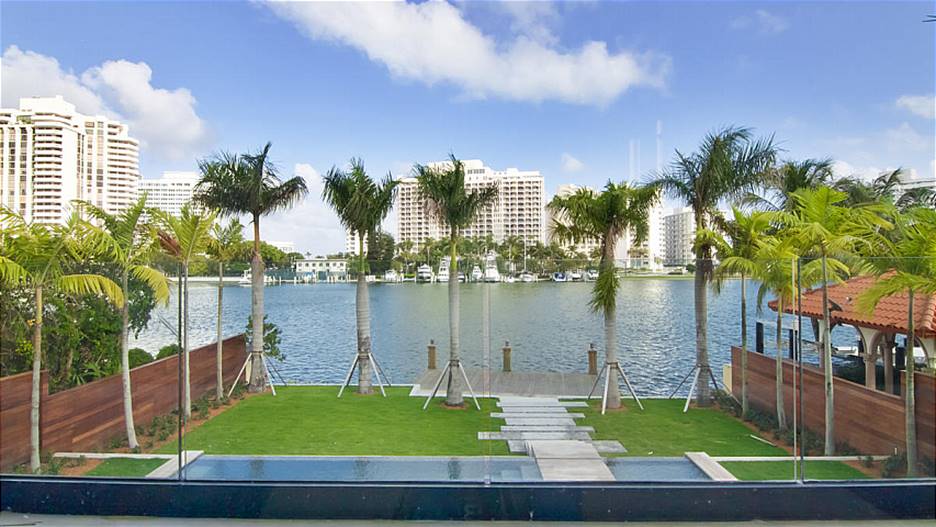 The waterfront dock is a relaxing view of the water and palm trees lined up on a wide patch of grass.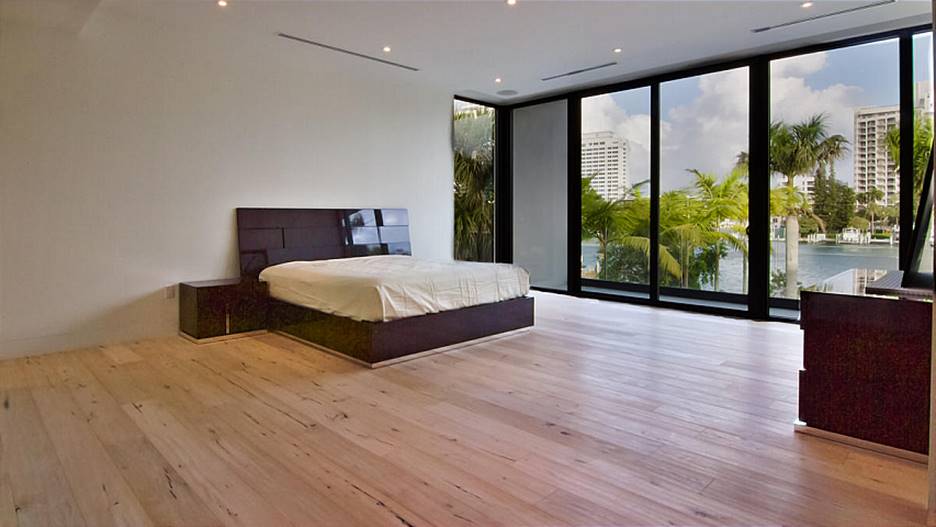 The minimalist bedroom speaks of simple elegance. The Taupe colored bed frame and plush cushion is very inviting.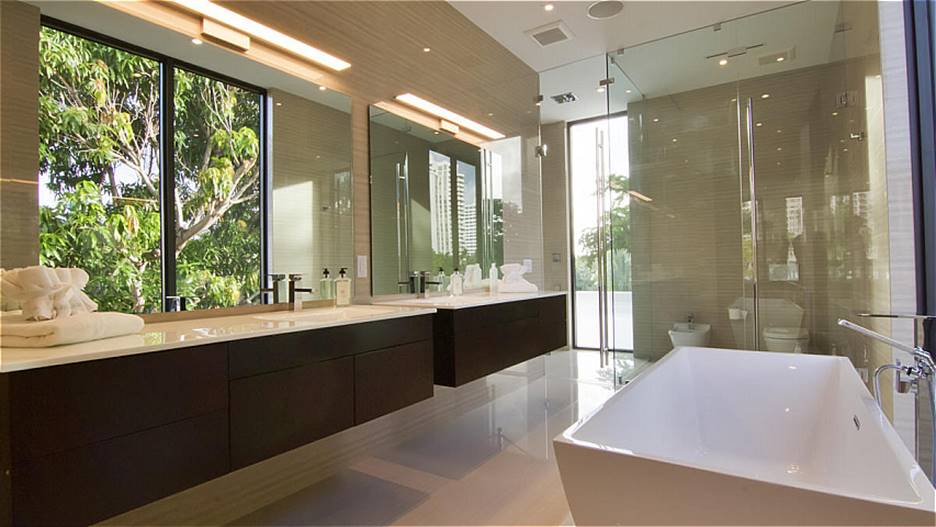 The bathroom is an impressive mix of granite tiles, lacquered wooden cabinets and white countertops. The glass door gives you the full view of the relaxing bathtub.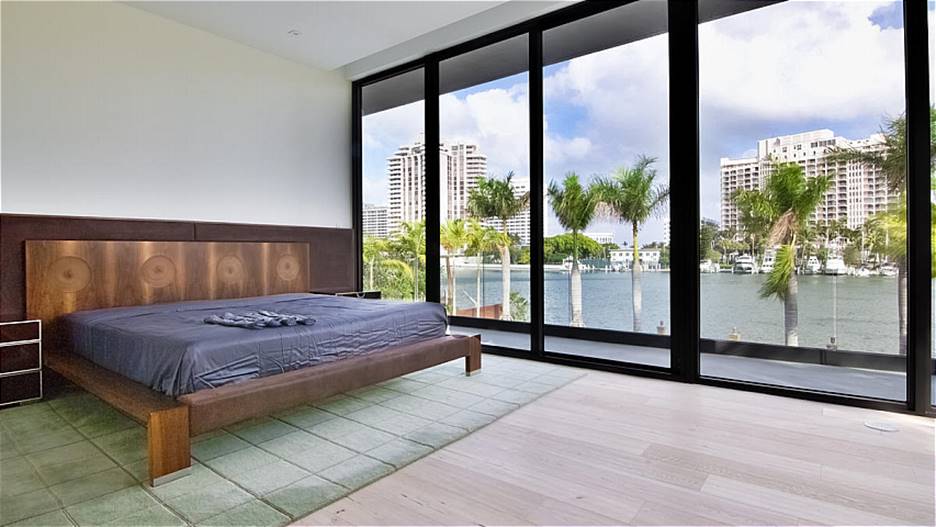 The master's bedroom hosts a king sized bed on a darkwood bed frame with an intricate design on the headboard. The floor-to-ceiling glass windows give you a relaxing view of the water outside.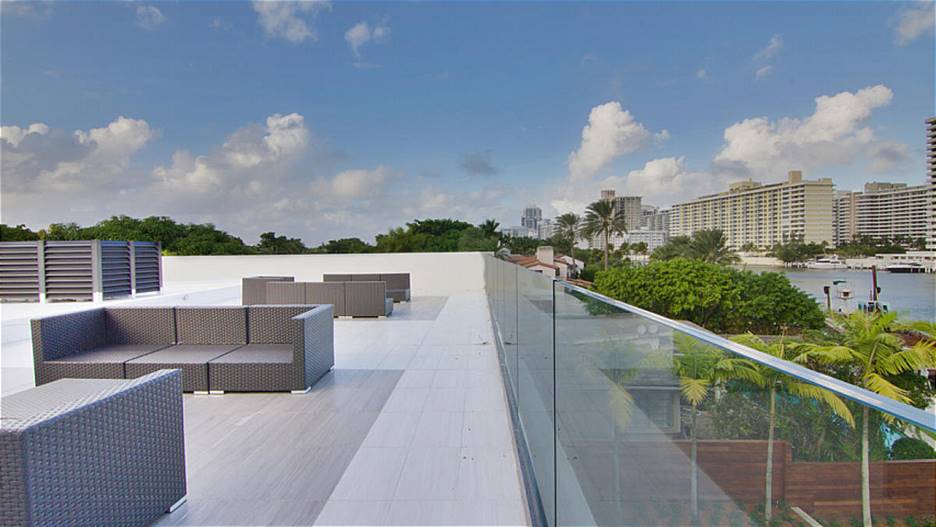 The rooftop deck is ideal to host a lot of parties where you expect only the A-list to be invited. It features relaxing outdoor furniture that is weather resistant and the beautiful view of the Miami waters.